Srawberry Flavored Whipped Cream for Chocolate Strawberry Cake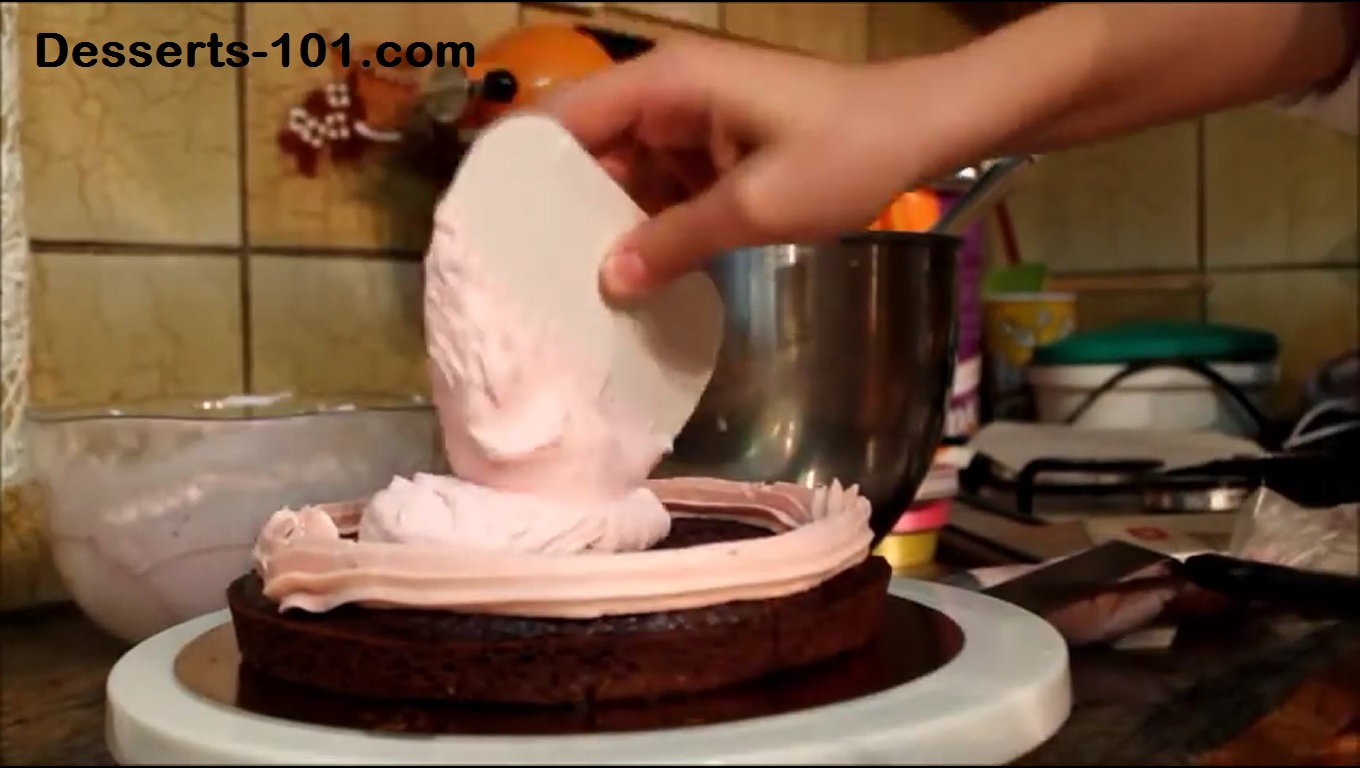 Cuisine:
Filling / Frosting
2 cups heavy cream (474 mL)
⅓ cup confectioner's sugar (40g)
2 tablespoons strawberry flavored custard mix
Red Food Coloring - optional
Make sure to have you mixer bowl and whisk well chilled.
Add the heavy whipping cream to the mixing bowl.
Turn the mixer on to medium speed and start whipping.
Once the cream comes to the soft peak stage slowly add in the confectioner's sugar ad the strawberry flavored custard mix.
Increase the speed to medium high and continue to mix. Do not over whip here. Whip until stiff peaks form. If desired add a drop or two of food coloring.
Items with Whipped Cream is very perishable. It must be refrigerated. The maximum time out of the refrigerator at serving time is one hour.

This whipped cream is stabilized by the addition of the custard mix, but desserts made with whipped cream are best served the day they are made. Desserts will keep in the refrigerator a few days.
Recipe by
Desserts-101.com
at https://desserts-101.com/how-to-make-a-chocolate-strawberry-cake-with-sharp-edges/